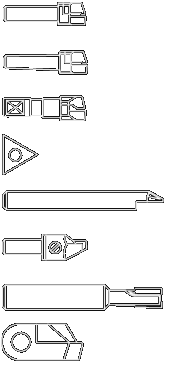 A natural diamond, composed of pure carbon crystallized in the isometric system, has the greatest known hardness (10 MOHS scale).
It owes its typical brilliance to the high reflection index; it is a much sought-after gemstone, while the opaque variety is used for industrial purposes.
The field of use is similar to that of PCD and Monodia, but with superior performance.